XX_Backup Frequently Asked Questions
New to our product? Or finding your friends & family asking you questions about your new mask? We've put together some commonly asked questions to give you more information about Cambridge Mask Co. both as a company and about our products.
Here is our list of our Frequently Asked Questions (FAQ) to help you have a better understanding of our products. If you don't find your query addressed here, drop us an email via info@cambridgemask.com and our Customer Service Team will assist you.
How will lockdowns affect my order?
Vital Products At the moment, Cargo is continuing to operate around the globe to get much-needed supplies to countries. Our product is considered a vital product, and therefore we should not have issues shipping your masks. Delays However, in few circumstances for example lockdown, customs, and fast changed regulation can cause a delay. If we know your order is going to be significantly affected, we will email you and advise as to what is happening.
I am working in a hospital or clinic, is this mask suitable for me?
A Cambridge Mask could be used to reduce your risk of respiratory infections when you are not at hospital/ work for example, if worn in public settings or around others with respiratory infections.

However, the Cambridge Mask is not suitable to be used in a hospital setting by members of a healthcare team as it is not a single-use item. When coming in to contact with patients you will need to dispose of your mask each time and Cambridge Mask is designed to be re-usable for longer period of times, and not designed to be thrown away every day. The hospital you work at will have an infection control policy which should be used when dealing with infected patients.
Does the Mask filter Coronavirus?
Our PRO masks are tested to filter 99.6% of viruses and bacteria. Viruses usually travel on droplets of water, which are very large. The mask will block these particles. Our PRO mask filters are treated with silver, which works to enhance the anti-viral properties of the technology.

Our filtration technology has been designed exclusively by the British Ministry of Defence and ensures he ultimate safety from multiple harmful air particles. Our mask can protect particles, viruses, bacteria until PM0,3. You can read the USA Centers for Disease Control and Prevention guidelines on Coronavirus here: https://www.cdc.gov/coronavirus/2019-ncov/about/transmission.html
Do you ship to my country?
Yes, we do ship worldwide. However, some countries may experience more difficulties regarding lockdown, customs, and fast changed regulations. But do not worry! We will keep you updated on your package via your email and dedicated tracking link to ensure you know there whereabouts of your package from checkout through to delivery
When was Cambridge Mask Co founded?
Cambridge Mask Co™ was founded by Christopher Dobbing in 2015. After finishing his degree at Cambridge University, Christopher moved to China in 2012, where he worked as an education consultant. Sadly, many of the talented young people he was working with had developed serious respiratory illnesses. Having grown up breathing the pure air of rural England, Christopher found it shocking that many of the children found it 'normal' to have a cough and carry an inhaler with them. He believes that no child should have to think like that. After researching academic publications, health studies, news sources and historical pollution data he began to realize the scale of the issue, a problem that was claiming the lives of literally millions of people around the world every year. A curiosity turned into a passion, which morphed into an obsession – better air. Cambridge Mask Co has grown fast, and now has offices in UK, Beijing and Hong Kong and a client list including major corporate companies, schools, hospitals, and embassies
Are Cambridge Masks certified? What testing do you do?
Yes, our team work very hard developing our product and routinely do various strict tests to get certified. We continue to test our products to ensure maximum protection for all of our customers.

Please see a few examples of the tests we have passed:
99.6% viral filtration efficiency and 99.7% bacterial filtration efficiency (tested by Nelson Labs USA).
PFE (latex particle) 99.7%, VFE (viral particle) 99.6%, BFE (bacterial particle) 99.7% tested by Nelson Labs.
Certified as child-safe under 14 U.S.C 1278a and CFR Parts 1370 1501 1500.53 and 1500.44 (Certified by Bay Area Testing Labs)
In addition, from the above, our production meets the highest of international standards as well. Our filters are manufactured in the UK and the masks are assembled in China. Our production facilities meet the following international standards: ISO 9001:2008 ISO 13485:2003 ISO 13485:2003
What makes a Cambridge Mask different from other mask designs or brands?
Cambridge Masks™ are certified respirators (PPE) with exclusive military designed filtration technology. The masks filter out dust and pollution particles such as PM10, PM2.5 and PM0.3 as well as bacteria and viruses using a unique triple layer filtration system. The first layer catches larger pollution particles such as dust and PM10, followed by the Three-Ply Micro Particulate Filter which stops nearly 100% of smaller particulate matter such as PM2.5 and PM0.3. The final layer has been developed by the UK's Ministry of Defence and filters out viruses, bacteria and gas pollution such as Volatile Organic Compounds (VOCs), Ozone, Benzathine and Formaldehyde. We call this The British Pollution Solution.
What is the Difference Between Cambrige Mask BASIC and PRO?
Please see below table to understand the difference between Basic and PRO mask;
| | | |
| --- | --- | --- |
| | PRO | BASIC |
| Filtration Type | 99.6% filter particles, viruses and bacteria | 95% filter particle, viruses and bacteria |
| Layer | 3 ply | 2 ply |
| Inner Material | Carbon Cloth treated with Silver | Without Carbon cloth |
| Life Span | Up to 340 Hours | Up to 90 Hours |
| Size Option | XS, S , M , L , XL | XS, S, M, L, XL |
| Package content | PRO MASK, User Manual, Warranty card, Head strap and nosefoam | Basic Mask only |
| Pattern | The Churchill, The Admiral, The Dorian, The Watson, The Duke, The 65Roses, The Nightingale | Navy & Black |
What is your best seller product?
We provide our top 4 best seller products here.
How do I find the correct mask size for me?
Choosing the right size for your Cambridge Mask is essential to ensure the mask performs effectively. The Cambridge Mask is available in a variety of designs and has 5 different sizes to fit the whole family. The Cambridge Mask now has adjustable toggles for a customized fit. We generally recommend using a measuring tape to find out which mask fits you better by following the instruction below. Please bear in mind our sizes cover the whole age range, including children. You can also refer to the graphic above for specific dimensions of the mask.
How can I purchase a Cambridge Mask?
Place your order now for PRO and BASIC masks here: cambridgemask.com. We ship worldwide at our own website store here!
For USA customers, you can purchase from our USA store here.
We have official distributors all over the world. Find one here.
How long is the shipping estimation?
Estimated shipping times are based on location. Your parcel can take between 2 and 30 working days, depending on where you are and which shipping option you have selected, urgent and standard shipping options are available for most all of our locations.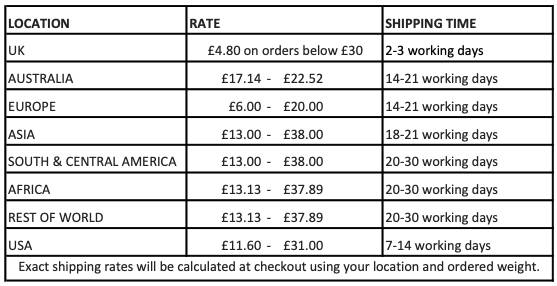 Please note: some extenuating circumstances such as lockdown, holiday season, customs and the 

Covid-19 pandemic or customs clearance process in the country destination 

will affect the shipping estimation.
Can the mask be washed?
The mask can be hand washed with washing soda and warm water. However, this will not extend the life of the filters. As the whole mask is the filter, once it has reached its recommended total hours of use, a new mask is needed. Please do not machine wash or machine dry the mask. For washing instructions, you may refer to here.
How long can the mask be used for?
Cambridge Masks™ PRO are non-disposable and can be used for up to 340 hours of active use. Meanwhile, the BASIC mask can be used for up to 90 hours of active use. The length of time they are suitable for depends on how polluted the environment is when you use it. A table is provided below.
Please note that the mask will need replacing after extended use to ensure proper filtration.
How often do I need to change the filter?
Good news! You don't need to change the filter because the whole mask is the filter. To provide the best seal possible we have sewn the filter directly into the mask. This means that the mask last longer, as they are made to last for up to 3-6 months of active use, please check our usage table above to learn about the guidelines.
What does the valve do?
We here at Cambridge Mask Co. believe valves perform a key role in safety, by reducing CO2 build-up and reducing humidity, which can encourage viral and bacterial growth. Our valve is designed in a way that reduces potential droplet spread as much as possible without compromising the overall effectiveness of the mask as a valuable piece of PPE. Cambridge Mask Co valves are designed with a silicone gasket inside a casing. The cap of the valve opens downwards, pushing exhaled breath downwards and not outwards towards people who may be around you. The casing on our valve is designed to create a directional flow which helps to reduce droplet spread. You can read more about our Valve here.
Is the XS size suitable for babies?
We do not offer masks for babies under 1.5 years due to health & safety risks. The extra small size is optimally designed for toddlers or tiny children. The adjustable apparatus is too big to fit on the XS mask, therefore we do not produce adjustable XS masks at this time. You may also notice the XS size does not come with a valve for the same reason. This does not usually create any issues as smaller children do not need to exhale as much air as adults.
What is special about 65 Roses and why is it different to another PRO Mask?
65 Roses reflects the signature purple rose that represents Cystic Fibrosis. This special design was created through a collaboration with lung transplant survivor, Jennifer Ronnenburg to raise awareness for those suffering with CF. 65 Roses is a term used by young children with Cystic Fibrosis to pronounce the name of their disease. With this special design and to give extra protection for those suffering from CF, we have added an additional layer of fabric on the 65 Roses mask after the carbon filter.
I wear glasses, does your mask prevent fogging?
Our nose clip is adjustable on the nose bridge and it will block exhale breathe from escaping upwards that could cause fogging on your glasses. On our PRO mask we also provide you with additional nose foam. Not only does this make the nose bridge more comfortable, nose foam also helps to be block additional exhaled breath.

You can read more about our anti fogging on our blog here.
What are the differences between an FFP1/FFP2/FFP3? Where does Cambridge Mask stand?
FFP1, FFP2 and FFP3 are different classes of respirator; they offer different levels of wearer protection. Simply put, the higher the protection factor the better the reduction to the airborne contaminant. FFP3 offers the highest level of wearer protection. No respirator is 100% efficient, as there will be leakage around the face seal, around the valve (if applicable) and through filter penetration which is why having a correct fit test done and being clean shaven to assist with the fit is important. Cambridge Mask product stands at FFP2 with 94% filtration airborne particles.
How do I know when a special offer or promotion is launching?
Don't want miss out on the chance to receive our special offers? Just subscribe to our newsletter and follow us on social media. We will keep you updated with upcoming special offers and promotions.
How do we apply discount code when purchasing?
The discount code is easily accessible on our website. However, please click accept cookies from our site to avoid any glitch. To apply a coupon code, you can find the Coupon Code field on the bottom left on our Cart page or on the very top of our Checkout page. You may look at the discount code application in the "YOUR ORDER" section upon checkout.
What is British military filter technology?
Our Pro Mask is completed with the inner filter which is made from 100% pure activated carbon cloth, which was originally invented and designed by the UK Ministry of Defence. It was then extensively developed and made into a product for use in chemical, biological and nuclear warfare protection, of the type used by armed forces around the world. We hold the exclusive global rights for this material for use in a consumer pollution mask. You won't find it in any other mask outside of the military.
What can the mask filter?
• Almost 100% of Particulate Matter (PM) including PM10, PM2.5 and PM0.3. These are the sort of particles you find in coal dust from power stations, diesel exhaust fumes, factory emissions, and from construction works. • Almost 100% of gas-based air pollution, including odours such as Volatile Organic Compounds (VOCs), Ozone, Benzathine, and Formaldehyde. These particulates you can find in petrol fumes, chemical emissions, and from many industrial processes. • Almost 100% of harmful pathogens such as viruses and bacteria. • Other airborne irritants or allergens such as dust, mould spores, some odours, pet allergens and pollen.
Who is the mask for?
• As our mask filters out 99.6% of bacteria and viruses, our mask is suitable for anyone wanting to protect themselves for the risk of catching COVID-19, along side following all local regulations and health care advice.

• Anyone exposed to urban environments with high air pollution levels .You can find a number of apps and websites to tell you the air quality in your area. • People in at-risk groups for respiratory disease, including children, elderly, pregnant women and those with existing respiratory conditions. • Asthmatics and allergy sufferers including Hay Fever. • Hobbyists and DIY such as woodworking and sanding. • Anyone travelling to regions known for poor air quality such as China and India. • Anyone seeking protection for airborne irritants such as dust and mould.
Press and partners
Are you from the press and want to receive our official marketing material? Please click here. In the meantime, see what's already been covered here.
Become a Distributor
Good news! We have more than 40 distributors across America, Asia, Europe, and Australia. If you are interested to become one of our distributors please click here for further information.
Customised Masks
Our talented in-house designers work closely with the companies and brands offering unique ideas on how they can brand their very own mask(s). We have already collaborated with British Airways, Ferrari, Deborah Lyons, Deliveroo to create bespoke designs for their employees and customers. Are you interested to collaborate with us? Please contact us here for further information.
Couldn't find your question here?
We have compiled a database to provide you with any vital information you may need. Click HERE to read. If you have any another question, we are more than delighted to help you. Please fill in the form below with your question and our team will get back to you within 48 hours. Please note that this question should be related to our company or our product only.